Guitar Lifestyle
Updated: 5 hours 40 min ago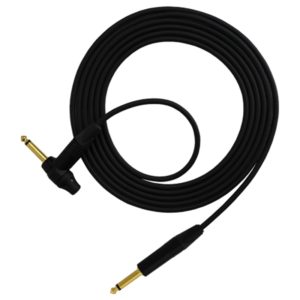 In one of the more curious announcements at NAMM, ProCo announced the Rat Tail Distortion cable. In short, it's a RAT pedal in a guitar cable.
It features two distortion modes utilizing the same clipping diodes used in vintage RAT pedals. The distortion modes are selectable via the cable's connector.
Yes, it even has a true bypass option. I guess if you really want the RAT sound, but don't have any room on your pedalboard, this would be a good option? It's available in 10, 18, and 25 feet.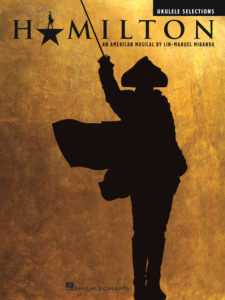 By: Russ
Aloha and welcome to a new series for ukulele instruction books! I know it's going to be hard to surpass the quality of the last series (90s music), but I'm going to give it a shot:
There are songs that seem to have been with us forever. Songs that we seem to be born knowing. They're the songs that bring us directly to a different place mentally and have the ability to get us excited, calm us down, or transport us to a different point in time. They're the songs drenched in nostalgia because they're passed down from generation to generation. But unlike, say, old folk songs, these songs don't seem to age nearly as fast.
Of course I'm talking about music from film, TV, and musicals in general.
And I'll begin with a new classic: Hamilton.
I don't know if you've been alive for the last year or so, but Hamilton has taken the world by storm with a crazy fan base of people who had previously shown zero interest in Broadway or musicals, but these are the same people that are also buying tickets NINE MONTHS in advance and planning trips to fly to the Big Apple just to take in the show.
The musical is a fantastic interpretation of history that gets a lot of the details right (some are glossed over, some are skipped entirely, and years are blended into what seems like much shorter time period at points) and writer Lin-Manuel Miranda incorporated hip-hop themes to liven up what would have almost certainly been a bore to people who weren't familiar with the insanely interesting life of Alexander Hamilton.
Side note: If you haven't read the Ron Chernow biography of Hamilton, I can't recommend it more highly. It's intense, but interesting once you get past the introduction. No kidding – it's a solid, solid book.
The musical is interesting as it takes themes used in songs and re-uses them in other places in other keys, meaning different things. The technique has a definite effect because the one or two measures where the trailing end of a melody is played and then replayed at a different point makes you FEEL a memory for the last time you heard it, but you're unable to place it at that moment just as you would a feeling from your past if something triggered it just right – where it's faint, but it's definitely there.
Additionally, Miranda's ear for music is STAGGERINGLY good. I told my wife (who was the person who introduced it to me) that it was like he had a firm grip on my heart and it would beat, lift, or break at his will from the music.
And the musical is all music. This is a good thing because a lot of musicals that have spoken words between the songs don't include said spoken word in the CD of the production (meaning the copy of Book of Mormon you bought isn't nearly as funny as the actual show – even though it's still quite funny). The result is that anyone can listen to the Hamilton album and enjoy it in its entirety, just without the visuals.
Once you're finished (thoroughly) enjoying the production, you can pick up your copy of Hal Leonard's ukulele transcription!
We had listened to the show a TON in the car. It was all my wife would listen to for months and my kids started singing and rapping along as well. It was a blast and they wanted to do something creative with the music. My son and I recorded our own cover of "Wait For It," based on someone's interpretation of the song and, while great, I think I can do better.
So when I saw that Hamilton had a songbook released for piano, I hoped it was only a matter of time before it was released for ukulele and now here it is! And, yes, "Wait For It" is included.
Actually, the book does a pretty good job of including a bunch of the songs from the show. Ten songs made it into the book and you get the feeling that, if it had been more, the size of the book would have been unwieldy and the price expensive, but the ten songs cover an awful lot of ground when it comes to the show, each with different vibes, tempos, and intricacies.
Regarding music notation, the book features standard notation and chord boxes, but no TAB. That's fine, because when it comes to this music, I prefer to sing along rather than try to infuse the chords with the vocal lines.
It's affordable, too. With a list price of $16.99 for ten songs from a show where tickets go for… just… SO much money seems like a steal to me. And the quality is of a high level as well because now I can bring the music of Hamilton into my home in my way. At my speed.
I loved going through the book, knowing that the songs that my family all love to sing along with in the car can now be sung in the living room (or, better yet, taught to the kids so they could play it to themselves and get better at the ukulele) makes me genuinely happy. That's what made me start thinking about this series. While Hamilton is very new (musical-wise), it's obvious that it's destined to be a classic and performed for ages similar (but far superior) to something like CATS.
You watch and see that I'm right: this is a show that will be passed down from generation to generation, the music seeping into the public consciousness.
Which made me think of the songs that I grew up listening to that was before my years and the songs that came out pretty early into my life that had the staying power that only comes from something like musicals. Soundtracks like The Wizard of Oz, Peanuts, Disney movies, and classic musicals from Rodgers & Hammerstein. These are songs that were either sung by my mom around the house or showed to me by her because she grew up loving them and wanted to share that love with me.
All of this, in turn, made me want to write a series on these often-overlooked, often-underrated pieces that get ignored because they weren't performed by five guys in a band, but in the context of something larger.
It's time to learn some musical numbers!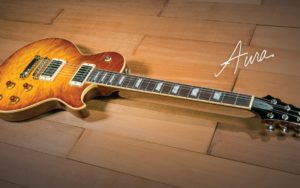 Suhr is one of my favorite boutique builders. To date, pretty much their entire line involved 25.5″ scale guitars, with Classic S, Classic T, and Classic JM styles as well as their Modern series. For years, fans have asked John Suhr to make a short-scale guitar. To celebrate Suhr's 20th anniversary, Mr. Suhr has answered those requests with the new Suhr Aura:
It is with great pleasure that we announce the Suhr Aura™ 20th Anniversary Single Cut Guitar. This is a special year for us here at Suhr® as we get ready to celebrate our 20th anniversary. A special year deserves a special guitar. Allow us to introduce you to Aura™.

Single cut, set neck guitars are near and dear to our hearts. John Suhr says, "I grew up playing this type of guitar. It's been a dream of mine to make the perfect version for me; one that eliminates the niggles that always personally bugged me."
The guitar will have the following features:
A deep-dish carve top
24.625″ scale length
Frets that lay over the binding
A headstock that promotes strength and tuning stability
Ergonomic body contours
Easy upper fret access
A lightweight body that isn't chambered or weight relieved
For 2018, the Aura will be limited to 100 guitars worldwide, with John Suhr himself working on the guitar along with his Production Manager Mike Ponce. Given the limited run and Mr. Suhr's involvement, the initial run of the Aura will be priced between $7,500 and $8,000. John has said that they'll be evaluating whether to introduce the guitar more widely after the first year, which will hopefully mean a larger run at a reduced price.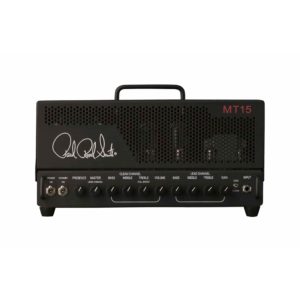 Continuing one of PRS's longest collaborations, PRS and Mark Tremonti have announced the new signature Mark Tremonti amp, called the MT15:
The MT 15 is a commanding two channel amp with balanced aggression and articulation. Powered by 6L6 tubes, the MT 15 has a large, bold sound, so you can dig in heavy with rhythms but also get singing lead tones out of one amp. Whether recording, practicing, writing, or playing a small room, this amp has everything you need.

The MT 15's design started with heavier players in mind, but in the end, it has a lot to offer players of all genres. Like the PRS Archon amplifier, the MT 15 features five gain stages before the Master for full, lush distortion. The gain channel gets big, chunky tone with massive, tight low end, but it never loses its articulate note definition or great lead tone. The clean channel is bright and chimey, good with chords and fingerstyle playing – whether with a pic or not. The clean channel also features a push/pull boost control that adds a little overdrive for old school crunch. No matter what tone you dial in, the MT 15 stays balanced across the spectrum with a sweet, smooth tone that won't bite your head off.

Additional features include an effects loop and bias adjusters that are accessible from the back panel for ease of servicing. Despite its 15 watts, the MT 15 sounds more like 50, so a half power switch that takes the MT to 7 watts is a welcome edition. Bottom line, the amount of features, the hugeness of the sound, and the raw horsepower of the circuit make the MT 15 an impressive lunchbox hero.
This amp manages to pack a lot of features into a relatively low price point ($650 street). It's a little surprising that it's a lower watt amp given that Tremonti plays fairly heavy music. Maybe a higher watt amp is in the works? At any rate, this looks like a solid starting point. I'm interested to hear how versatile it really is.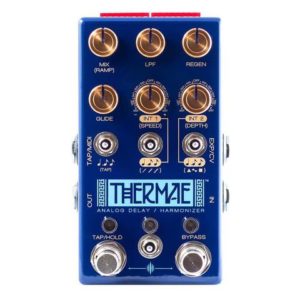 I haven't spoken about Chase Bliss Audio much on here, but Joel Korte makes some really great and unique pedals. He just announced a new delay pedal called the Thermae, which is a pitch-shifting and harmonizing delay pedal:
Thermae represents a radically new approach to analog delay and harmonization. The pedal digitally manipulates an analog signal path created by 4 re-issued versions of the legendary MN3005 bucket-brigade delay chips. This creates the ability to change delay time in musically interesting intervals which allows for innumerable options for harmonizing and other sonic madness. These intervals can be sequenced through automatically, or triggered manually for ultimate usability in a musical context. Thermae can also be used as a more standard analog delay with unprecedented analog modulation options. Every knob and switch is connected to a little digital brain while your guitar signal stays 100% analog and never gets digitally processed.

Fender recently announced that they're discontinuing the American Vintage line and replacing it with the American Original series. An updated version of the American Vintage series, the American Original guitars feature a modern fingerboard radius, narrow, tall frets along with features such as vintage-voiced pickups and a nitrocellulose finish. The series includes Stratocasters, Jazzmasters, Jaguars, and, of course, Telecasters, as well as new Jazz and Precision basses.
The Telecaster is especially interesting to me because it brings back the double-bound body from the '62 American Vintage Reissue that was discontinued several years ago. I think a double-bound Tele looks great, so this is a welcome addition in my opinion.
Here are the details of the new American Original 60s Telecaster from Fender:
The American Original '60s Telecaster combines period-accurate sound and style from this electrifying decade with modern, fast-playing feel and pickup switching. The Pure Vintage '64 single-coil Telecaster pickups are as period-correct as possible, from the enamel-coated coil wire to the cloth-covered output wires, fiber bobbins and alnico 5 magnets. The bridge pickup's copper shielding plate adds some zing to your tone, while the pole pieces are staggered for balanced volume between the strings. The mid-'60s C-shaped neck profile gracefully fills the fret hand, while the 9.5″-radius round-lam rosewood fingerboard will feel familiar to any player.

Other authentic touches include vintage-tall frets, original-era body radii, vintage-style hardware—including three steel saddles—vintage-style hardshell case and a lacquer finish that not only lets the wood breathe naturally with resonant tone, it also wears in a distinctively appealing way.A legendary instrument, the American Original '60s Telecaster is the best way to experience the performance, style and tone that made Fender the foundation of modern music.
If you have 48 minutes to spare, the folks at Andertons have a pretty good overview of the entire American Original series: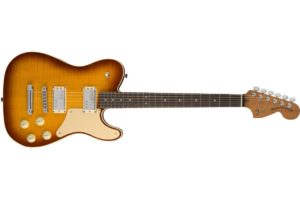 One of the anticipated releases being announced tomorrow is Fender's Parallel Universe series. Basically, the series contains several guitars that combine features together to create something interesting. One of the more interesting to me is the Troublemaker Telecaster.
From the leaked picture, the Troublemaker Telecaster is basically a Les Paul in Tele form. It purportedly will have a mahogany body, maple top, two wide-range humbuckers, 22 frets, a mahogany neck and rosewood fretboard, and classic LP controls (2 volume, 2 tone, and 3-way toggle). The rumors are that it will have the traditional 25.5″ Fender scale. It'll be interesting to see what actually gets announced tomorrow.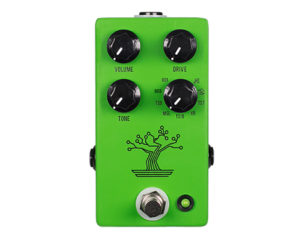 The Winter NAMM show is coming up tomorrow, and there have already been quite a few products released. For instance, JHS released an interesting new pedal yesterday called The Bonsai:
Following in the steps of the our Muffuletta (released 2015), the Bonsai utilizes a simple rotary knob to switch through nine classic, vintage, rare, or hard to find variations of the Screamer. Creating the Bonsai became an archeological dig of sorts that sent us deep into the history of this circuit by examining dozens of versions, variations and replications. At the end of it all, Josh chose nine of his personal and favorite units and we painstakingly replicated every nuance and aspect of each pedal. One of the most challenging parts of this project was accounting for component drift as many of these pedals were decades old and the internal components had strayed from their original values. Each pedal was individually replicated using our Audio Precision analyzer and various other methods that allowed us to perfectly replicate every aspect of the sound and feel of the unit. It's important to know that the Bonsai is not a "box of mods," it is exact replications of these nine units all house in one box! The Bonsai is exact replication, not emulation. When you choose a mode on the Bonsai rotary, you are actually activating components specific to each mode and playing the unit that Josh choose along with all the quirks, drift, vintage mojo, and individuality that a vintage pedal has.
The world doesn't exactly need another Tube Screamer clone, but at least JHS took an interesting approach to it by cloning specific TS pedals and including 9 different TS variants in one pedal. Check out Josh from JHS talking about it and Andy from Reverb showing the different modes: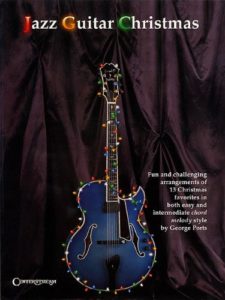 By: Russ
Aloha! Years ago, I was on the search for an easy jazz standard to learn. I had tried and failed at so many before and it was always a frustrating experience. But then I found a transcription of "It's Only A Paper Moon" (which is my wife's favorite song, so I was familiar with the tune) and it was broken down two different ways: There was a single-note transcription for beginners and then there was the chord melody version.
I learned the single-note version first (obviously) and then, as I became more comfortable with the song, started to incorporate the chords into the song. Sometimes it was difficult and I backed off, but after a while I had it nailed (but kept the single-note run for the bridge to give it more of a guitar solo feel). Because I knew the single-note version, I never became too frustrated when I was learning the chords because I could always revert to the single notes. The song would stay the same and it didn't have the catastrophic crumbling that a song would normally have when you don't know the next chord and that turned out to be a huge inspiration.
I wish all instruction was like this.
And then I found Jazz Guitar Christmas by George Ports from Hal Leonard. It breaks down thirteen Christmas songs (a favorite genre of mine) into two versions: easy and harder. It's not single-note transcriptions, but it also isn't very difficult. Even the graduated version doesn't veer too far into the impossible and the harder one is built on top of the easy transcription meaning that you're still going to hit those same notes as before, but they're incorporated into bigger chords or there are some more notes between them.
Honestly, I could see how some people would think that there is some wasted potential here because two version of thirteen songs could easily be twenty-six songs, but I think this is a solid way to learn new material. You make it as easy as you can to get the student into the tune and practicing it for fun, and then you build on top of that with more difficult material, but now they have a safety net when they play.
In the education world, it's called known-to-unknown and it basically means that if you saw the end goal (the more difficult version of the song) and there wasn't a clear path to that end, the student would be intimidated and psych themselves out or lock up. But if you took what they knew (basic guitar skills) and taught them the easy version of the song, they would know the melody, tempo, and feel and the end wouldn't be nearly as daunting.
The book costs only $9.95 and it's worth it not only because it's a great collection of Christmas songs that, once learned, you'll be able to impress friends and family alike on a quiet night by the fire as snow slowly falls outside the window, but because it serves as an excellent example of an instruction technique that is just getting a toe-hold in education systems. That alone makes it worth it to me, but yeah, learning Christmas songs and sounding good is also pretty cool. And come on! It's ten bucks! Just buy it and see what I mean.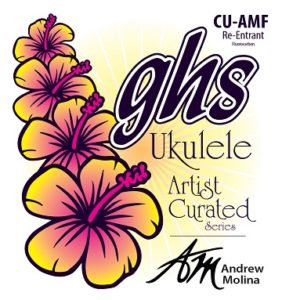 By: Russ
Aloha! Before I moved to Hawaii, I knew I was going to be buying an ukulele for me at least, but was trying to get the kids interested in it as well. I found a video of an amazing player tackling Taylor Swift's "Shake it Off," and my daughter, a huge Swift fan, was intrigued.
I was more interested in the player, though. Andrew Molina is amazing. He's got that infuriating combination of making music that sounds very difficult to play while looking like it's the easiest thing in the world for him. That combination makes you feel a mix of inspiration and hopelessness.
Over the last couple of years, I've seen more of Molina's videos and my favorite to date is "Surfing Jaws."
It's got that same combination of skill and an easy look, but melody is so solid and unrelenting that you could hum the whole thing. While there's a ton of virtuosity on display, the song never takes a back seat to the melody and that's why it's so strong. In short, it's the perfect instrumental. I love it.
So, as a fan of Molina's, I was pleased to see a string set from GFS curated by Molina. I asked for a review set and, when they arrived, strung up one of my tenors and had some impressions.
The first was that they don't magically make you better. That being said, there are some attributes to them that, over time, will make it easier to get better.
The first is that they're made slightly thinner than average strings, but with greater tension. The result is a strong, punchy tone that doesn't sound muffled or boomy like some ukulele strings do.
The second is that, with that added tension, there's a little more force involved with fretting them (and a slightly better chance of making notes go sharp) but that's okay because added tension reduces the amount of distance a string will travel when plucked/strummed/picked. The result of this is a lower likelihood of the string hitting the frets above your fretted note and creating a buzz. Because of this, you can lower the action on your uke and use less force to press down on the strings.
So, basically, you would only have to exert slightly more effort if you kept the action on your ukulele high, which is no longer a necessity.
Additionally, with the greater tension and less string travel, the strings snap back to where they should be faster and it doesn't take long at all to appreciate that fact as your fingers know exactly where to go to pick the next note. This is hugely beneficial when tremolo-picking in particular.
With strings that go back to where they should faster, and the lower travel space/time giving you the opportunity to lower your ukulele action and make playing easier, it's easy to see that, while they won't magically make you a better player, they'll give you some added features that will make playing a little easier, which will only benefit you in the long run.
I think this string set is a good investment in experimentation. I say buy a set, throw them on your ukulele and see what I mean. You don't need to adjust your action or anything to get a feel and appreciate them for their tone and playing potential.